One of the most common issues I find my clients have is that they don't know what to wear to their sessions! When you book your session, you will also receive a guide to take you through preparing for your session.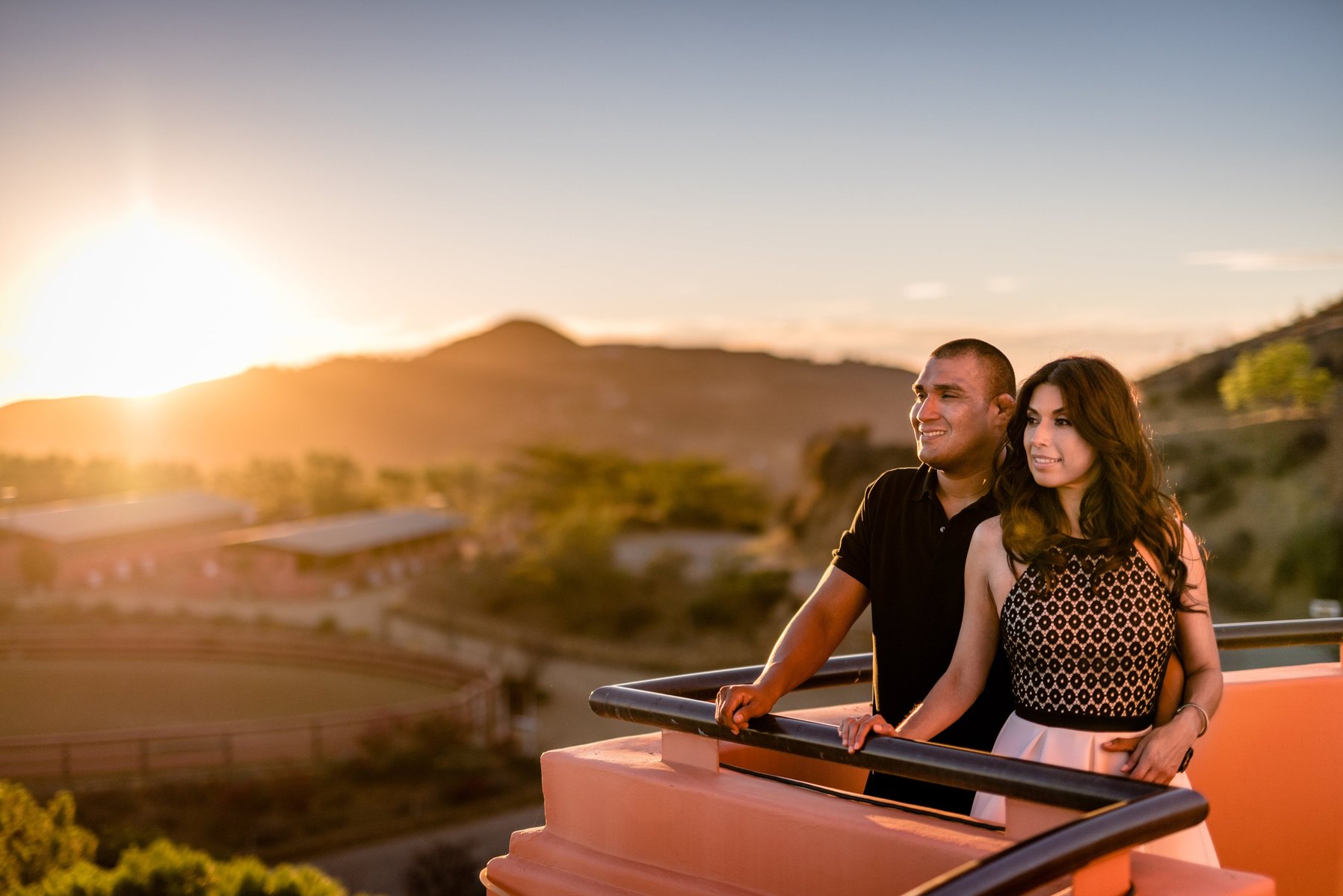 1. Choose your fashion style. Talk with your partner and decide if you'd like to dress formally or casually. Then, ensure your outfits are to the same degree of formality.
2. Choose a color scheme. Choosing a color scheme will ensure that you and your partner's choice of outfits blend well together. I wouldn't recommend wearing the same exact thing as your partner. Also, I would avoid wearing black and white, unless of course we plan on doing a black and white themed session.
3. Be comfy! Make sure you are comfortable when you come to the session. Plan what you are wearing based on the climate we are taking photos in. It's also a great idea to bring a change of shoes, as hiking in dress shoes is no fun!
4. Plan according to the weather. Sessions aren't all glamour. You will likely get a little dirty, sweat a little, and may have to walk to get to the most scenic locations. Bringing a change of clothes, shoes, and makeup is a great idea to stay fresh in front of the camera.
5. Don't wear logos or distracting patterns. Florals are in right now and photograph well, but a pattern such as stripes or plaid can be a bit distracting. Distracting patterns draw away from the subject, which we don't want! Also avoid any graphics on clothing or large logos.
6. Wear flowy clothing! Flowy clothing is always fun to toss around, creating movement in your photographs. Ladies, if you're wearing a dress, consider one that has a little bit of sway. Cardigans are also a good idea! Layering is very photogenic.
7. Makeup, hair, and nails! Make sure your makeup and hair are fully done, as this will highlight your features in camera. I recommend you do a trial for your wedding hair and makeup before your engagement session. Also, ensure your polish is fresh or your nails are clean. Chipped polish can take away from your gorgeous new ring!
8. Clean and mean! Guys, make sure you have a fresh haircut and smooth face (if you're clean shaven). 5 o' clock shadows can distract from your facial features in photographs.

9. Bring some props! If you have something special you've shared in your relationship, bring it along! Props are a good way to add variety in a session.
10. Bring your pets! Pets are awesome additions to sessions. Who doesn't love furry animals? Please ensure you have someone to watch your pets as well when they aren't in front of the camera.

Hopefully these 10 tips will help you prepare for your engagement session.
If you have any questions, don't hesitate to ask! I'm only one call, text, or email away.
See you soon!
pd